Starting June 1, 2023
Attempting another go at the GDMBR after being thwarted by wildfires and snow in May 2022. This time joined by friends, Kathy, Jason and John. We'll meet in Hachita, NM on May 30. Two nights at Jeffrey Sharp's Bike Ranch and then starting north on the Great Divide route June 1st. Looking forward to a magnificent adventure! All riders are very experienced cyclists, but none of us have ridden the route before.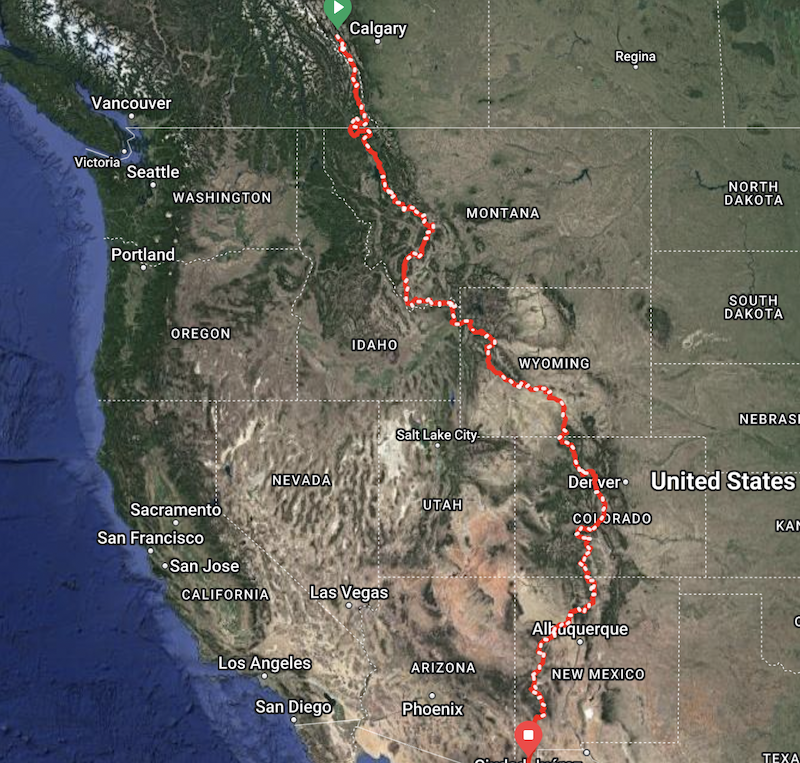 We have no set agenda and no requirement to stay on the same timeline, but generally plan to ride a similar pace and distance each day. Kathy will peel off in Breckenridge, CO, and the remaining crew will keep moving to Banff.
In the months leading up to the start we're connecting by email, messenger and phone. Each getting their kit and bike in order and trying to get some level of fitness. The goal is to begin slowly and build up in New Mexico, and with the big snow year in CO and north, there's no rush. Personally, I have no intention of pushing my bike through miles of snow. That's what skis are for.
Will add updates as the launch gets closer, and also list gear and such, I'm a geek for gear.
Am truly excited for this trip, it's been a long while since doing a multi-month bike tour (2019 New Zealand to be exact). As Giant Cherrio says, Hey ho, let's go!